New Approach
Building a safe and long lasting staircase requires time and attention to detail. Our shop is equipped with a specifically designed machine that can cut 4 stringers at the same time therefore preventing premature failure by eliminating over-cuts (common when using circular saws).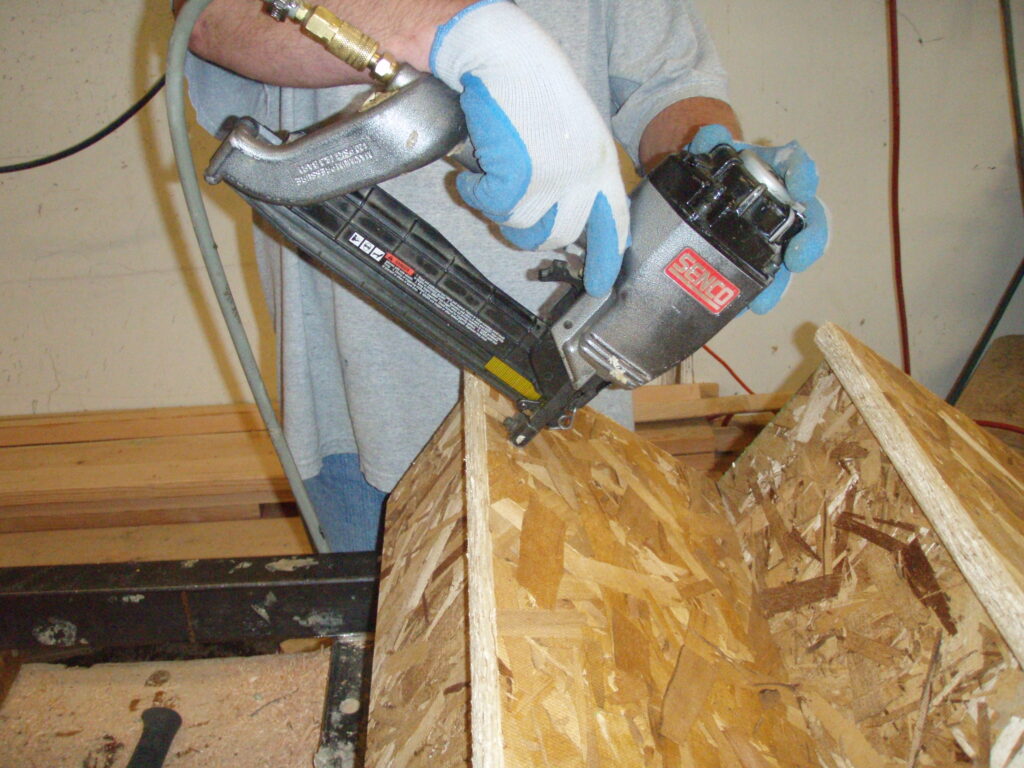 Cohesion
Our approach is to over engineer the assembly of the various components to create a solid cohesive staircase that can outlast and out perform any job site product. Every joint and connection is fastened with nails, staples and adhesive to prevent movement and squeaks.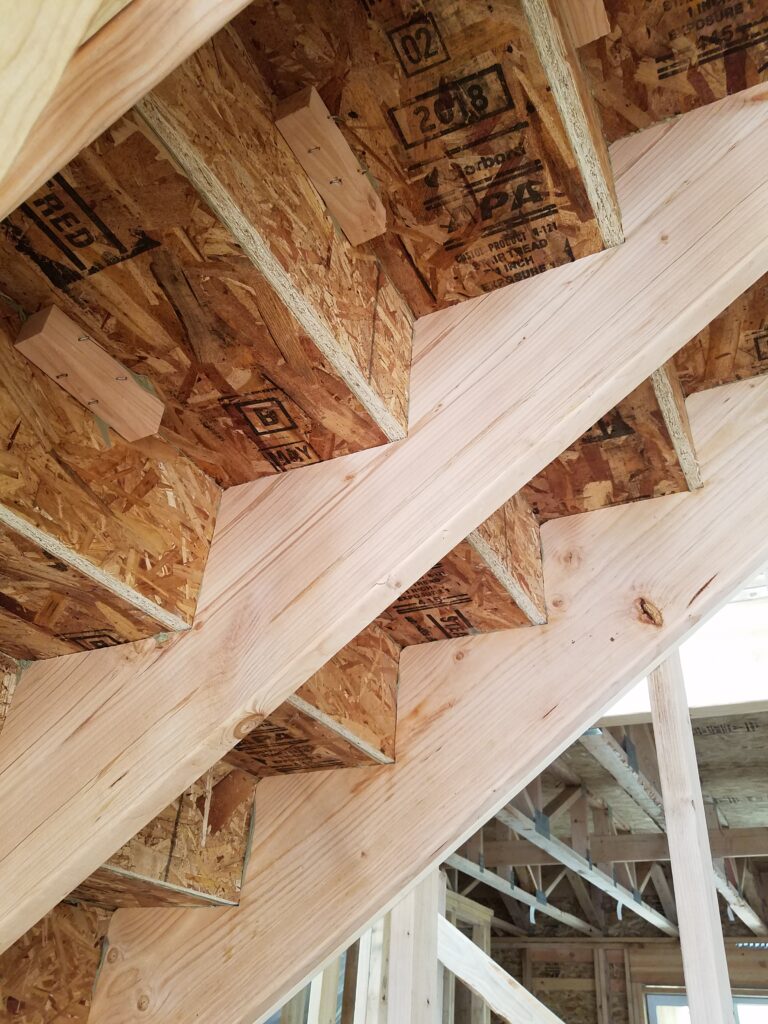 That Extra Touch
High quality control is the staple of prefab stairs. Preventing gaps between the tread and riser is critical. Equally important is extra reinforcement underneath with blocks. Fasteners along the back of each step and across the top is standard on every staircase.
Benefits of Prefab
Highest quality control through hand-picked lumber that is dry and straight. Doug Fir standard for 2x12s. 1 1/4″ LVL also available.
Proprietary machine-notched stair stringers. Digitally measured cuts for highest precision.
Direct jobsite delivery in time for 1st level construction, or lumber yard drop-off for inclusion in lumber package.
Ready to install stairs save time in the field and create less waste.
Prevent costly code violations or do-overs by plan verification.